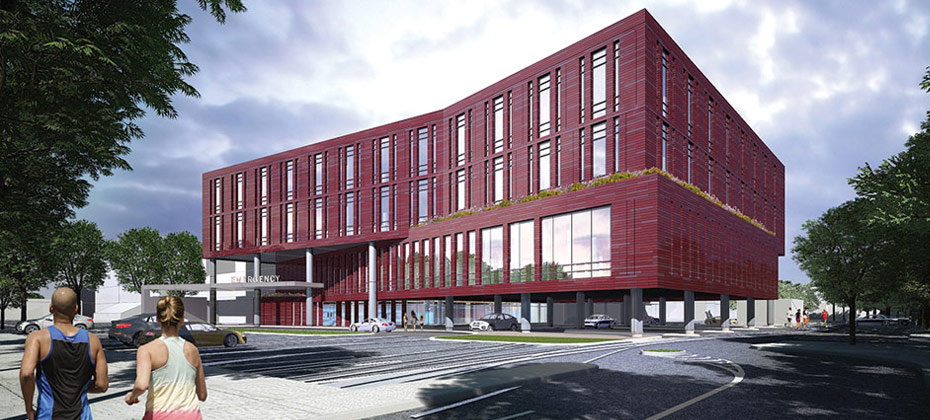 Project
Mt Sinai South Nassau – J Wing
Partner
Mount Sinai South Nassau Hospital
Building details:  Furnish and install all mechanical systems in the new four-story, 35,000 square foot addition to Mt Sinai South Nassau's Oceanside Campus.  Facility details:
7 new operating suites with provision to expand to 9 suites
Emergency room with 7 new treatment rooms
Critical Care Unit with 40 new patient beds
Project details: The building mechanical system uses chilled water and high-pressure steam from KSW's newly installed campus Central Utility Plant (see above). KSW worked with the design team and the hospital to value engineer the project to fall within a required budget. The KSW team furnished and installed custom air handling units with heat recovery, updated to handle the latest COVID – 19 protocols.
The build out consists of the following features:
Steam to hot water convertors
Duct distribution throughout the building with hot water fan powered boxes and hot water radiant ceiling panels in patient rooms.
Operating room ceiling systems consisting of lighting (task and general), laminar air distribution, and infrastructure to handle various surgical support systems.